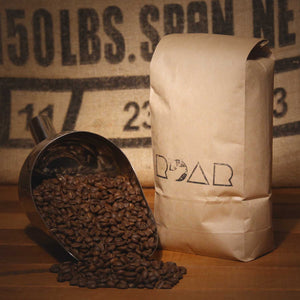 House Blend Coffee - 12 WEEK SUBSCRIPTION
Sale price Price $170.00 Regular price
Tax included.
Each week, take receipt of a fresh bag of delicious House Blend Beans from ROAR, delivered straight to your door!
Subscription delivery period: 12 weeks.
For the dudes that have a machine…but no grinder. We will grind fresh for you… just let us know if you want beans (unground), espresso, or plunger/filter grind.
Our house blend is a blend of 100% arabica beans from Columbia & Guatamala.
A roast that is rich, nutty and full bodied with a sweet toffee and malty fragrance. Bright acidity with chocolately soft sweetness and top notes of golden raisin. A wonderful espresso blend that will cut through a milky latte or have you roaring after a crema topped espresso!