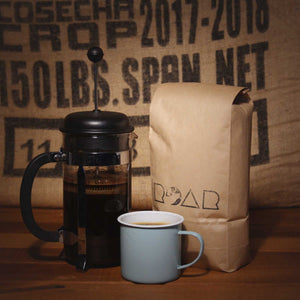 House Blend Coffee - PLUNGER
Sale price Price $13.00 Regular price
Tax included.
Ground for use with plunger, french press, chemex or siphon brewing methods. Ground to order to ensure it gets to you as fresh as the postman running from your dog!
Our house blend of 100% arabica beans from Columbia & Guatamala.
A medium roast that is rich, nutty and full bodied with a sweet toffee and malty fragrance. Bright acidity with chocolately soft sweetness and top notes of golden raisin. A wonderful espresso blend that will cut through a milky latte or have you roaring after a crema topped espresso!
Serious Coffee Addict?
Our coffee SUBSCRIPTION could be for you.