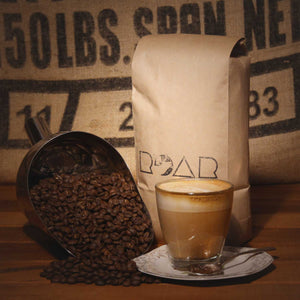 House Blend Coffee - BEANS
Sale price Price $13.00 Regular price
Tax included.
Our custom blend of 100% Arabica Beans, freshly roasted and ready for you to grind at home. A rich, smooth blend of beans from Columbia & Guatamala.
A medium roast that is rich, nutty and full bodied with a sweet toffee and malty fragrance. Bright acidity with chocolately soft sweetness and top notes of golden raisin. A wonderful espresso blend that will cut through a milky latte or have you roaring after a crema topped espresso!

Serious Coffee Addict?
Our coffee SUBSCRIPTION could be for you.